Harlot Hub Review: Escort and Cam Girl Utopia
Harlot Hub Review: Escort and Cam Girl Utopia
The point of this Harlot Hub review is to prove that you cannot find decent hookup dates on classified ads websites. In fact, most of the hookup sites are free and do not charge their customers for basic memberships. If you spot a site for classified encounters, it is most likely a resource for posting escort ads. To see all advantages and disadvantages of using a site like Harlot Hub and other Backpage replacements, read the review below.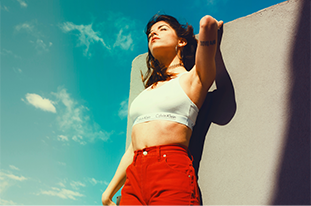 Harlot Hub Review: Links to Cam Sites and Dating Scams
When you open the home page, the website looks no different from any other site that deals with advertisements. What you spot first are:
Search location links 
Invites to more prominent locations 
Bottom bar admin information
Top bar links to other sources
Login screen for members
We are not interested in four of these areas, but we have a special focus of interest for the top bar links. Why? The main reasons are two simple interlinking concerns that show up on most sites like Backpage. The first one is cam sites and the second one is fake dating sites.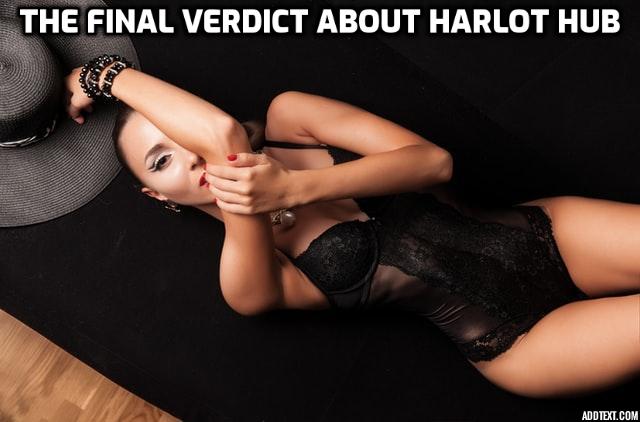 Cam Site Links
The link is here called 'live sex'. You won't get any live-action by clicking on this link, do not fret about it. Adding cam girls to alleged dating sites is a typical scam tactic of hookup sites that sell expensive subscriptions. The idea behind this is to lure people in by promising free dates with women looking for sex and then charge them once they are too deep in the online action to notice.
Fake Dating Sites
The link is here called 'hookups' and it takes you straight to 'Local Flirt Buddies' a low-quality paid dating site with fishy links, false profile information, and plenty of chances to get ripped off for nothing. Don't fall for the 'time pressure bait! There is no hookup opportunity that will close for you forever when the stated number of minutes move forward.
Harlot Hub Review: Credit Refund
Any credit you buy on the site must e fully used within 14 days. This means you must be active even if it is a big question of whether the site will work. There are no refunds for paid or sponsored ads. So, make sure you know what you buy and what you spend on Harlot Hub.

What happens if you click on one of the locations posted on the home page? Not what you hope for – you don't get to see profiles of cute, sexy women that want casual dates as much as you do. What you will see are dozens of links to a big selection of Craigslist-like and Backpage-type ads sites. The majority use fake casual dating links to offer space for escort ads. The final conclusion is that this is not the type of site for casual flings – you must pay for all you get!    
What others are saying
Profile Quality
Search Options
Usability
Features
---
---