Classified Ads Review: 2021 Online Personals Checkup
Classified Ads Review: 2021 Online Personals Checkup
Do you still search for casual dating on sites with personal ads? Then this 2021 Classified Ads review is for you. We will explore and inspect all important features of this advertising website to find out if you stand a chance of finding any hookups, super-fast and efficiently.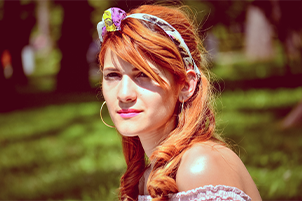 Classified Ads Review: What Hides in the "Personals" Category
Because we are reviewing hookup sites, don't expect any detailed overview of other categories on ClassifiedAds.com. We will focus on the section "Personals". This section is divided into the typical subsections for online dating: men seeking men, men seeking women, women seeking men, women seeking women, casual dating, and missed connections. Naturally, the greatest interest in is the casual dating and the women seeking men sections. The key reason is that women tend to create fewer profiles on casual dating sites. Whoever visits a casual hookup site uses this factor as an important factor of the hookup potential of a specific site.

Casual Classified Ads Reviewed: Assessment Results
Let's look into that in more detail:
Most ads are for casual long-term relationships 
There are by far more men than women on ClassifiedAds.com
Very few women look for casual flings
The members are usually older, over 50 years old
Even the men are more interested in LTR that started casually 
Unlike many other advertising sites that are flooded with escort ads, here it is a different situation. Since the site lets you post ads for free, you can find a bit of anything and everything. That is the double-edged sword of using free services – a lot of posted garbage that is not of use to anyone. You can waste hours trying to find good hot looking women who actually want to get laid without expecting anything else in return.  
ClassifiedAds.com Review: THE OVERDUE VERDICT
Scams are everywhere. So, no wonder you can find them on ClassifiedAds.com, too. The site includes a warning against typical scams you should pay attention to:
Asking for money transfers
Gift cards
Transaction protection
Shipping costs
Money orders
Cashier checks
It's not a big secret that you shouldn't send money to strangers on the web. The news is full of stories of scam artists who have stolen money from people thinking they are dating. That lesson is learned for the audience of Hot Local Girl. However, make time to digest this pearl of wisdom, too.
If you find a specialized adult dating site, you won't have to deal with serious dating requests. Sites for adult hookups have the women that you are looking for. Stop searching classifieds and personals, and start hooking up on top casual fling sites!
What others are saying
Profile Quality
Search Options
Usability
Features
---
---