Casual X App Review: The Craigslist Alternative to Tinder
Casual X App Review: The Craigslist Alternative to Tinder
Are you tired of Tinder and casual dating apps that don't work? The solution can be the Casual X app. What exactly makes this app the right fit for you? If you like easy swiping with a clear overview of features, then it is worth downloading it to your phone. Let's find out more about its features, membership, subscription, and costs in the following Casual X app review.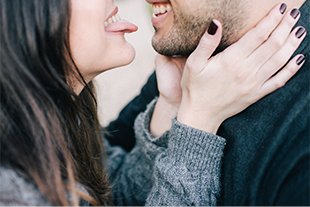 Casual X App Review: Download – YES or NO?
The app is available for both users of Android and iPhones. You can find it in Google Play and the App Store, whatever phone you have. It is almost identical and easy to use, although it looks slightly better on an iPhone. The simple reason for that is the different navigation. But the overall design looks nice on both platforms. In fact, the design is one of its best features.
The user profiles are located in the center of the screen. The buttons at the bottom have five options for making connections, your profile area, browse other members, connections, and messaging. Profiles are approved manually so you won't have to deal with fake profiles. However, it is not always easy to find all scammers. Therefore, find a way to ensure you are dealing with a real person when you schedule a date. 
CasualXApp.com Review: How to Search for Potential Hookups
Use the 'browse' button at the bottom of the screen. You can apply filters and use the Search/Spark Option. You don't have to pay to start using Casual X app for free. But you will need to give it some good kudos by helping it gain exposure on social media.
Casual X App Costs Reviewed: How to Get a Free Subscription
You have  a number of options to get free credit, including four web channels to spread the message by sharing a link:
Twitter sharing
Facebook fan page or news feed sharing
Instagram sharing
Blog post mention
While you can get credit by supporting the app, there are certain things you must not do or things that you should pay attention to, such as: 
Virtual Currency

. Don't play with that stuff on the Casual X app.

In-App Purchases

. Keep in mind that you will have to pay for some in-app offers.

1-Month Gold Membership

. You will be charged $14.99 USD per month via iTunes. 
Overall, the membership is affordable and you can allow yourself to test it for one month.
Casual X Review Verdict
The main problem with using apps for casual hookups is that many users don't have any success whatsoever. One reason for failure is the mismatch between dating preferences. Ince Casual X sends a clear message about what it is, you are instantly removing that problem. The fact that there is a manual profile approval is another bonus. If the app had a website, too, it would have been convenient to join from a desktop. However, most people join because the phone provides privacy and discretion. Therefore, you won't suffer a lot.
Finally, using an app lets you find matches with nearby locations – another plus for hooking up quickly and conveniently.   
What others are saying
Profile Quality
Search Options
Usability
Features
---
---