Bold Personals Review: Blank Cheque Dating
Bold Personals Review: Blank Cheque Dating
The biggest problem with sites for classified personals is that they're too outdated. Even if your old school and want to post your ad for hookups in a newspaper, you must prefer a new shiny modern dating app. However, not all adult dating apps are made the same. Some are fake and the majority of them have poor design and opportunities to actually find dates. So how does a man find his way in the plethora of dubious dating resources? It's easy  – just follow a few simple rules and you will be getting out of the dark alleys into the light in no time. Let's see what are your chances of finding a date on this site for classified ads called Bold Personals. Dig into the Bold Personals review.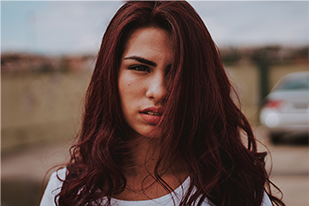 Bold Personals Review: Advantages
Believe it or not, some sites for casual encounters do have advantages. What are the advantages of Bold Personals? For example, the site is pretty well organized. It has a nice interface. It is easy to find your way around the site. There is an FAQ and Help section that gives you the answers to the most common questions. Bold Personals is developed as a dashboard website, which means you need to login and track your advertisements.
Free Ads and Premium Ads
You have the option of posting free ads. Premium ads are paid. According to the information given in the FAQ section, you don't need to pay a dime for the free ads. It's worth mentioning that this is not the site for all types of classified ads. It is only about adult dating opportunities. The available categories include casual encounters, dom and fetish, men seeking men, men seeking women, threesome, and women seeking men.
You can sort the advertisements by recently listed, premium ads, and popular ads. There is also a grid view and a list view.
Zero Posted Ads
Unfortunately, this website has almost no ads. Regardless of the category of advertisements you choose, you get zero results back. We are not too sure how they've got to the results in the recent ads and recent comments section because there are some trashy links they don't lead anywhere.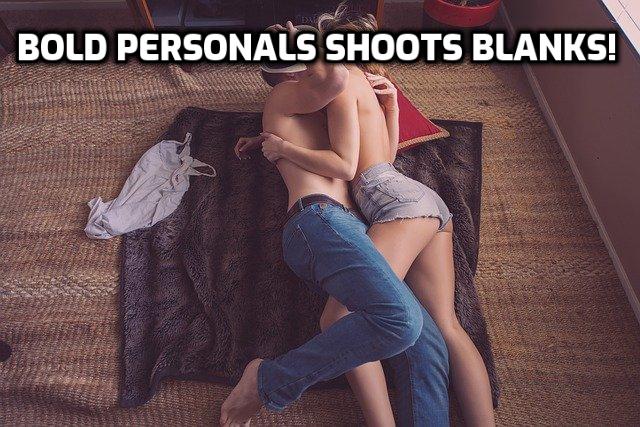 While spending ages looking for profiles, it is a big question whether you will find one.  For example, there is a list of popular cities and countries including New York City, Toronto, Los Angeles, Vancouver, London, and the United States. But the links are fake and you don't get any options listed in each of the location categories.
No Verification
Generally speaking, Bold Personals is a nice try to invite people to post ads. But unfortunately, people don't seem to like using these types of websites anymore. The main reason is that they swarm with many scams. There are no ways to verify user profiles.

Bold Personals Review Summary
Keep classified ads for something to buy and sell (that doesn't require too much privacy). You can face great risks by using these sites for hookup meetings, above all, meeting escorts and cam girls. 
It's best if you stick to genuine dating apps on which you can check profiles. See whether the woman has decent, (not photoshopped) pictures and some profile description. Otherwise, she is a call girl or a cam girl. We hope that this Bold Personals review helped you find better dating opportunities. Here is to getting laid more often!
What others are saying
Profile Quality
Search Options
Usability
Features
---
---